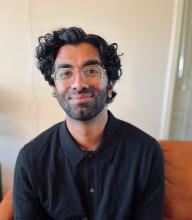 I am a registered Clinical Psychologist. I graduated from the University of Auckland with a Doctorate in Clinical Psychology and a Bachelor of Science with First Class Honours. Since then, I have worked across community mental health settings with adults and adolescents in Auckland as well as in London where I also worked in a forensic setting.  
I am trained in evidence-based practices including Cognitive Behavioural Therapy, Dialectical Behaviour Therapy, Acceptance and Commitment Therapy for High Performance and Mentalization-Based Therapy. I have an on-going interest in personality, the impact of cognition and emotion on behaviour as well as cultural and relational factors contributing to mental health and performance for individuals and teams.  
I am a keen footballer, not-so-social netball player and I'm currently in the early, painful stages of learning how to snowboard. I also enjoy watching pretty much any sport that's on but have particular interests in football, basketball and individual and Olympic sports.