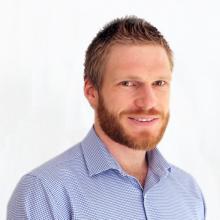 Background
Athletes often say that they can perform to their potential in practice but that they get in their own way during competitions (and that practising more and more doesn't seem to improve things!). Or they say that they're never quite sure how well they will perform on a given day. As a registered psychologist, Hamish works to help athletes reflect upon what experiences in their careers may be contributing to this. If there have been some significant events, EMDR can be an efficient therapy to process these events and restore a sense of trust in oneself again. If this is not relevant, or after this procedure, mental skills can be developed in order to enhance an athlete's ability to focus on what matters, when it matters most.
Hamish has competed as an athlete his whole life: nationally at football, internationally at croquet and has even dabbled in everything from middle-distance running to boxing and surfing. These experiences have provided the opportunities to test and refine the various mental skills that he now draws upon when supporting athletes and sports teams from the grassroots to international level. Hamish has also worked within the public health system, alongside people who have suffered significant health events or accidents. This experience has him well placed to support athletes recovering from injury.
Whilst Hamish works with athletes across sports, he is particularly fascinated by the specific dedication to training and particular skill sets that are required to achieve peak performance in individual sports, where there are no teammates to rely upon. He believes that developing the ability to thrive in these conditions is one of the most rewarding experiences a person can have.