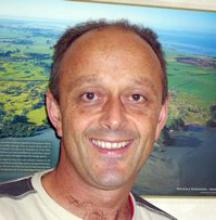 Background
Professor Ian Lambie is a registered Clinical Psychologist and teaches clinical psychology part-time at the University of Auckland. Ian has worked with young people and families extensively for over 30 years.
Ian has been working in the area of sports psychology for the past 15 years and has worked in a range of sports including Hockey, Darts, Swimming and Gymnastics. Ian is a director of Sport Psychology Associates (SPA). He currently works with Motorsport NZ and has been Sports Psychologist for the Auckland Aces (cricket) for the past 10 years.  Ian sees both children and adult athletes, and due to his experience in child and adolescent psychology he is often referred children in his private practice.
He is a keen gym goer and enjoys tramping, skiing and biking. 
In 2018 Ian was made a fellow of the New Zealand Psychological Society and 2020 Ian was made an Officer of The New Zealand Order of Merit (ONZM) for services to Clinical Psychology.
Ian is a member of the New Zealand Psychological Society and the American Psychological Association.